One of the best things about organizing an international conference is that it brings a pool of experts from around the world to Amsterdam. Next to getting them to speak at the conference and have them available for discussions, it also allows for a unique opportunity to offer training & tutorial sessions.
Following the 2 day GOTO Amsterdam conference, on Saturday May 26 there is the chance to take part in a wide range of different tutorial sessions. There is literally something for everyone. These tutorial sessions are unique to GOTO attendees and on offer for a small additional registration fee. All trainings are held at Saturday May 26, 9.00-16.00.
The trainings
Training: "A Programmatic Introduction to the Neo4j Graph Database"
By: Ian Robinson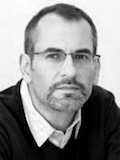 Neo4j is a JVM-based graph database. Its graph data model is intuitive and expressive, mapping closely to your whiteboard domain model. For highly connected data, Neo4j is thousands of times faster than relational databases, making it ideal for managing complex data across many domains, from finance to social, telecoms to geospatial.
This tutorial covers the core functionality of the Neo4j graph database. With a mixture of theory and entertaining hands-on coding sessions, you'll quickly learn how easy it is to develop a Neo4j-backed application.
---
Training: "Starting Scrum"
By: Zuzana Sochova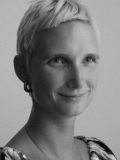 Agile methods become popular in all different segments of IT industry. As the business is changing faster, it expect from you to be flexible and adapt to the new conditions fast. Are you suffering from poor quality, low flexibility, inefficiency or lack of customer satisfaction? Are your projects failing or do you feel you can be better?
During the practical workshop "Starting Agile" you will understand the core principles of agile methods, learn how Scrum process works, and in the end be able to decide, if you like to consider changing your processes into agile and what do you expect from such change. During the day, you will be able to try some agile aspects at the training and directly compare the method with your current processes and create a list of initial steps for agile adoption in your company.
Agile is not just another process, it's a new way of thinking; it's a new culture, new philosophy.
---
Training: "A user manual (how to build software that works the way your users think)"
By: Chris Nodder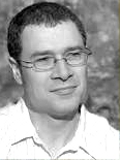 Learn how to build software that works the way users' brains work. Based on psychological principles and the results of hundreds of hours of user testing, this class shows you why users behave the way they do, and what you can do to make sure your software supports their mental processes.
People are strange. The way they interact with our software is often unbelievable to us. Why can't they just click the damn button? In reality, much of users' "random" behavior is actually very predictable when we understand how people think. Once you are familiar with these thought processes, you can build software that appeals better to your users.
---
Training: "Beautiful and Shiny – The iOS Graphics System"
By: Bill Dudney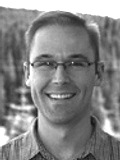 iOS Apps are known for their rich and beautiful user interfaces. A big part of the beauty and responsiveness is due to the underlying graphics system. In this tutorial you'll learn how to use Core Graphics and Core Animation to take your app to the next level.
Most of what ends up in an iOS UI is built with an image editor and part of the app at deploy time. But dynamic content can't be drawn before hand instead it must be drawn on the device at runtime. Core Graphics has a rich set of API's that can be used for just that purpose. The API is object-oriented but C based. That causes some devs to steer clear. In this tutorial we'll demystify the API so you can take advantage of Core Graphics in your app.
Once we've covered the basics we'll go into how the compositing model works on iOS. Every pixel that is displayed on a device goes through the Core Animation compositing engine. A through understanding of how the compositing engine works is vital to getting your app to look and perform great.
---
Title: "Building Cross Platform Apps with PhoneGap & PhoneGap/Build"
by: Christophe Coenraets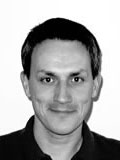 Learn how to use PhoneGap to build platform neutral mobile apps with HTML, CSS and JavaScript. Now's your chance to find out if the PhoneGap open source framework is the right technology choice for your mobile development projects.
PhoneGap has been widely recognized as a game-changer for mobile app development. The open source code has been downloaded more than 500,000 times and thousands of apps built using PhoneGap are available in mobile app stores and directories. Now's your chance to find out what the buzz is all about. In this introductory session, Christophe will show you how to use PhoneGap to build platform neutral mobile applications with HTML, CSS and JavaScript that access device features like accelerometer, GPS, camera and contacts.
If you're a web developer, mobile developer, mobile designer or a project manager in charge of mobile development, this session will help you decide whether or not the PhoneGap open source framework is right for your mobile development projects.
---
Training: "Scala in Spring Tutorial"
by: Jan Machacek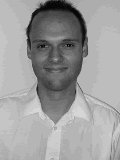 Jan MachacekJan's tutorial will show how to start using Scala in Spring applications. You will build a traditional three-tiered application using Spring 3.1 DI, MVC, ORM, transactions with Hibernate 4 thrown in. We will construct the application entirely using Scala; starting with Java-like Scala code, then applying the functional and type safe features of Scala to the codebase. We will use BDD throughout the implementation.
You will learn how to write Spring-based code entirely in Scala. The code you will have at the end of the day will give you a good starting point for adding Scala to your Spring-based [Java] code.
---
If you are interested, sign up here!